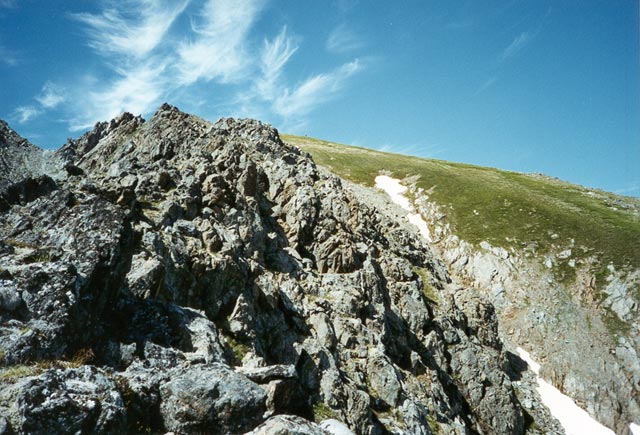 Cross Mountain Rocky Ridge
A relatively easy scramble up to where this rocky ridge meets with the sloping green ridge at the right of the picture leaves only a short distance to hike up to the top of Cross Mountain. This ridge is on the the south side of the main peaks. In the larger version Chris Carlson can be seen as a speck on the ridge line a little to the right of where the rocks intersect the green.
I took this picture while hiking up Cross Mountain with Chris Carlson the Summer of 1996.