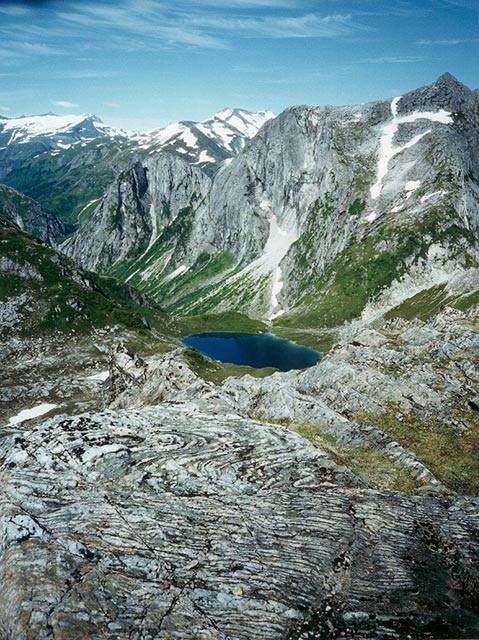 Looking Below Indigo Lake
The textured rock on the ridge above provides a foreground for the beautiful blue pond which is fed by the outlet of Indigo Lake. It then drains into the valley behind Medvejie Lake and then into the Lake itself.
This picture was taken when I was on a hike up Cross Mountain in the Summer of 1996. If I had not been so tired already with a long hike down the mountain left to go I would have hiked down to the pond. I hope to make it back there next summer.