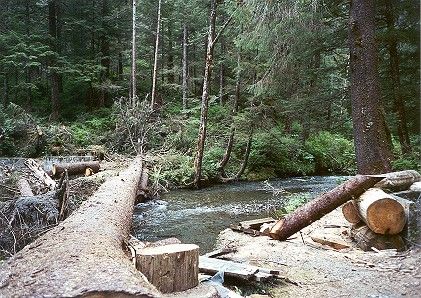 Bridge No. 1 Under Construction
The log stretching out across the Indian River was cut down to serve as a temporary first bridge bridge after the previous one had been washed out. This log served as the basis for the completed bridge. At the right of the picture the start of the foundation upon which the log was eventually placed can be seen.
This picture was taken in May 1997.