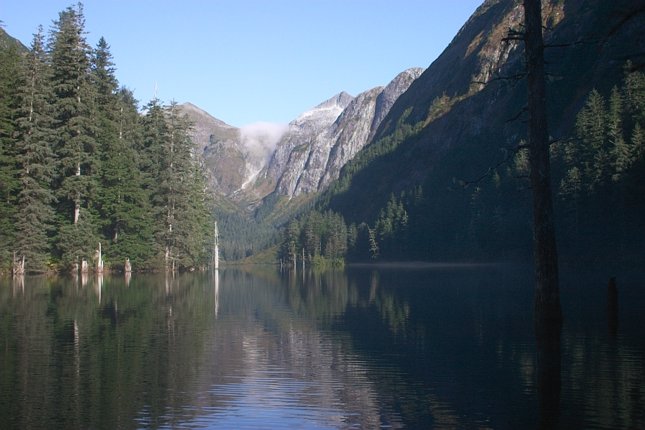 Interested in College in Alaska?
Medvejie Lake (Merrill View)
This view differs only a very little bit from the previous one. I am not sure which, if either, is closer to the one Merrill took. In the not too distant future I plan to start a new section of this website with "then and now" photos from the Sitka area. This section will feature various Merrill photos and my best attempt to find the location from where they were shot.
Location: Medvejie Lake, near Sitka, Alaska
Previous: Medvejie Lake (Merrill View)
Next: Medvejie Lake