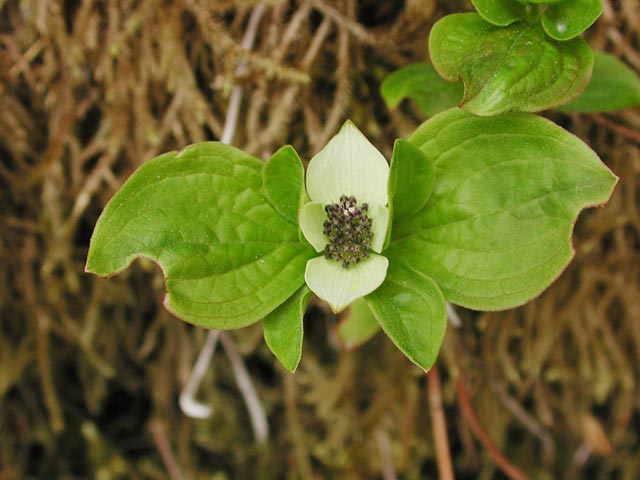 Interested in College in Alaska?
Young Ground Dogwood
Cornus canadensis
The dogwoods are coming up and starting to bloom. They were green most of the winter but the hard frost in March seemed to kill most of them back. I am not sure if on other years they bloom from the same plant, but this year it seems that it is all new growth.
Location: Hillcrest Drive, Sitka, Alaska
Next: Eagle in the Trees