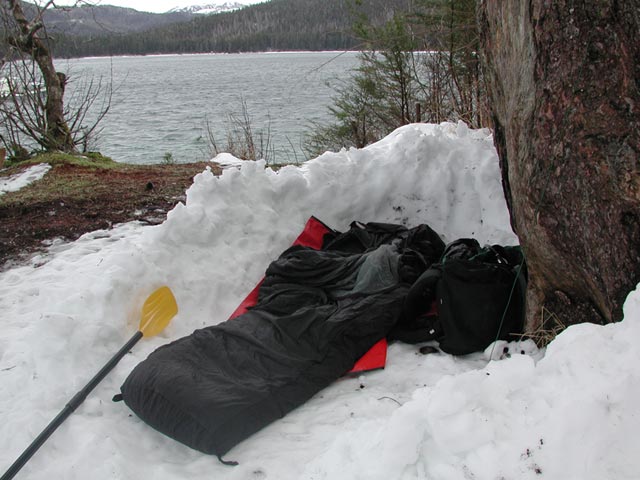 Interested in College in Alaska?
My Sleeping Arrangements I
I decided to try sleeping outside. I figured it would be a decent test of my sleeping bag where, if I got too cold, I could always retreat to the cabin. I built a snow wall with the oar seen here.
Location: Piper Island, near Baranof Island, Alaska
Previous: Piper Island Cabin
Next: My Sleeping Arrangments II