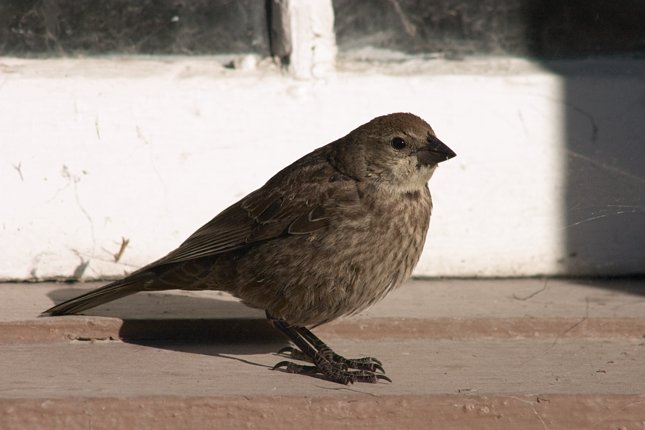 Interested in College in Alaska?
Juvenile Brown-headed Cowbird
Molothrus ater
One of the two birds ended up flying into the Laundry when someone walked around the corner and surprised it as it was standing at the entrance. I assume it made it out through one of the open windows or open doors.
Location: Sheldon Jackson College Campus, Sitka, Alaska