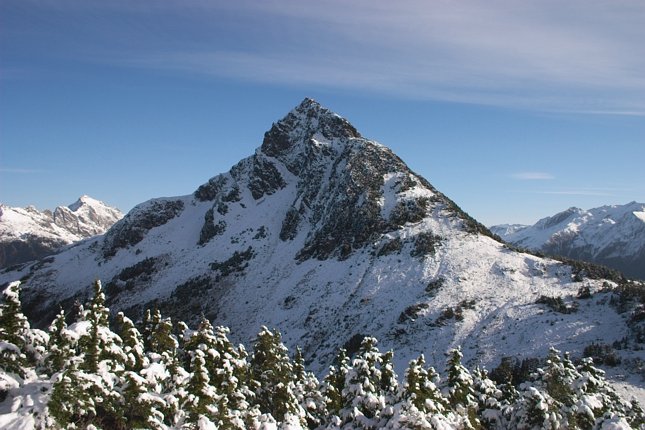 Interested in College in Alaska?
Main Peak of Verstovia
While hiking down, I was thinking it might be interesting to take a picture of the main peak each week from the same spot and then put them together into a couple of seconds of time-lapse video. It may be difficult to do because of low clouds.
Location: Mt. Verstovia Trail, Sitka, Alaska
Next: Silver Bay