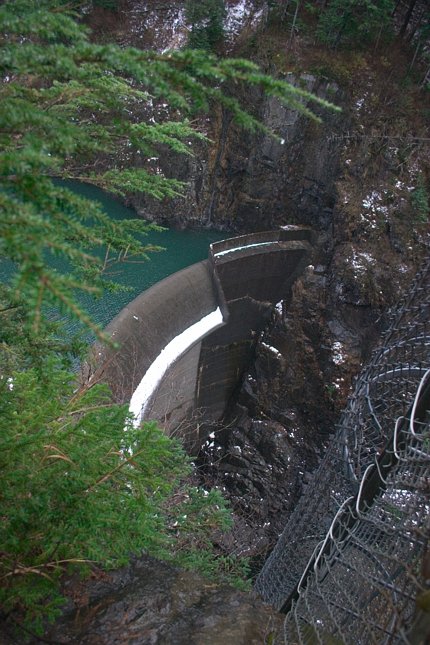 Interested in College in Alaska?
Blue Lake Dam Overlook
This is the view just down from the fence that gives some idea of the steep drop off the signs are talking about. At the lower right, you can see the top of a caged ladder that leads down to the dam.
Location: Blue Lake Road, Sitka, Alaska
Previous: Blue Lake Dam Overlook
Next: Blue Lake Overlook