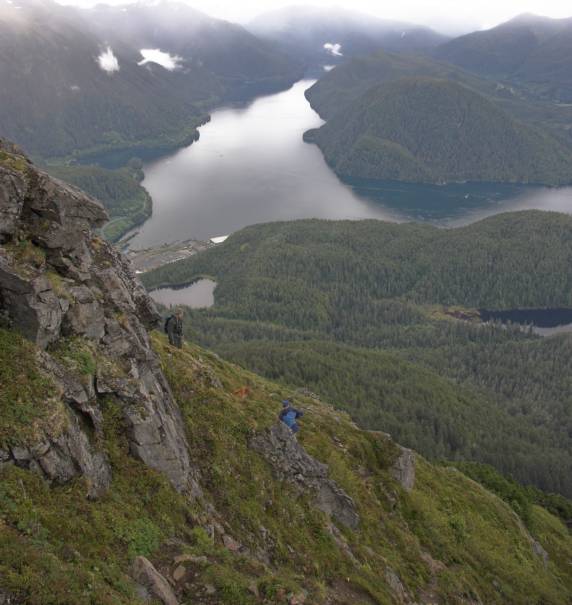 Interested in College in Alaska?
Headed Down from Main Peak
I took this picture as I was coming down from the Main Peak. Tom and Keith opted not to go quite to the top, so I caught up with them on the way down. As you might be able to tell, it's kind of steep in places.
Location: Mt. Verstovia Trail, Sitka, Alaska
Previous: Silver Bay
Next: Missed Rainbow