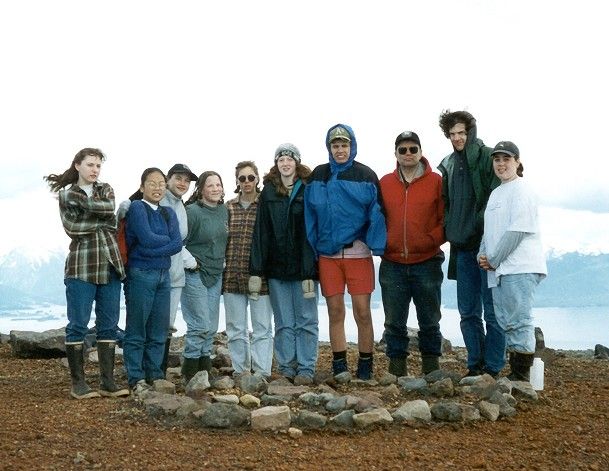 On Top of Mt. Edgecumbe
A group of us stand at the top of Mt. Edgecumbe after hiking up it on a Summer day in 1996.
From left to right: Dorothy Wilson, Emily Johnstone, Becky Wilson, Cassy Thom, Dana Van Mecklen, Amy Knight, Matt Goff, Dick Goff, Jonathan Goff, and Sarah Stude. Not pictured is Jim Wilson (who is taking the picture).
Picture provided by Sarah Stude