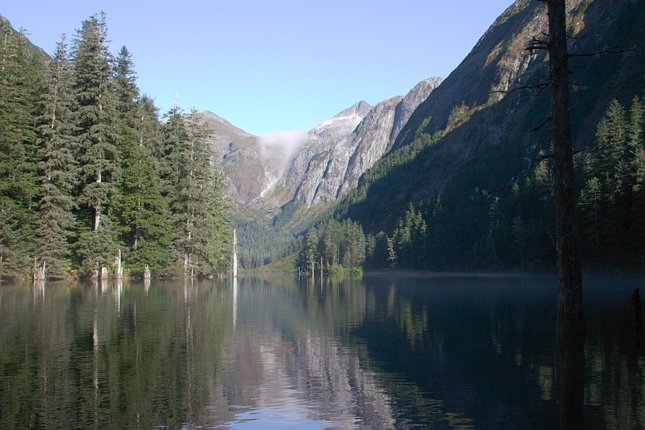 Interested in College in Alaska?
Medvejie Lake (Merrill View)
I was trying to take a picture showing the same view as in one of E.W Merrill's photographs from the early 1900s. One thing that seemd very clear is that the lake level has risen at least a couple of feet since he took the picture. My best guess is that the snag standing in the water at the right side of the image is what remains of a tree that appeared in Merrill's photograph.
Location: Medvejie Lake, near Sitka, Alaska
Previous: Medvejie Lake Outflow
Next: Medvejie Lake (Merrill View)