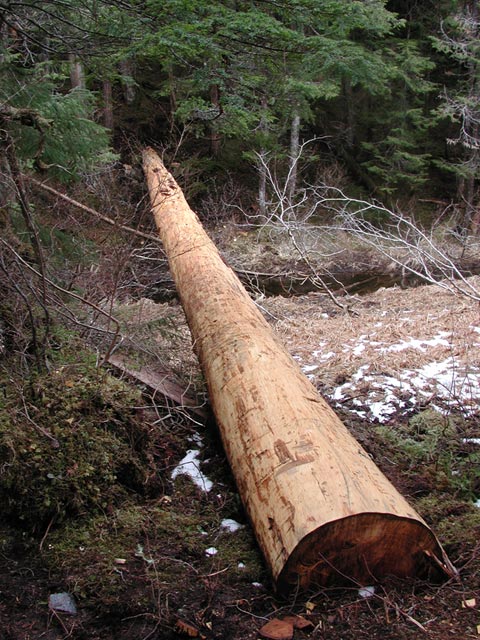 Interested in College in Alaska?
Log (soon to be) Bridge
This log was not here the last time I was on this trail last November. It looked like it came from a landslide that had occured off the trail a short distance, although I am not sure how it was moved to its current location. I suspect it is the start of the project to extend the trail around the lake.
Location: Beaver Lake Trail, Sitka, Alaska
Previous: Lichen and Roots
Next: Landslide