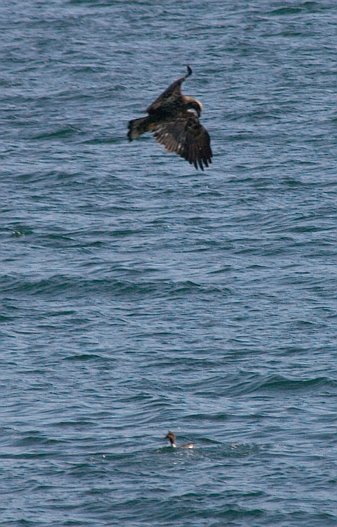 Interested in College in Alaska?
Merganser Family Crisis
Mergus merganser
At the same time as the mergansers were headed across the bay, I noticed a number of eagles in the area. I wondered if they would notice the family and try for a quick meal. Three or four different eagles ended making some attempts.
Location: Jamestown Bay, Sitka, Alaska
Previous: Merganser Family (Mergus merganser)
Next: Merganser Family Crisis (Mergus merganser)